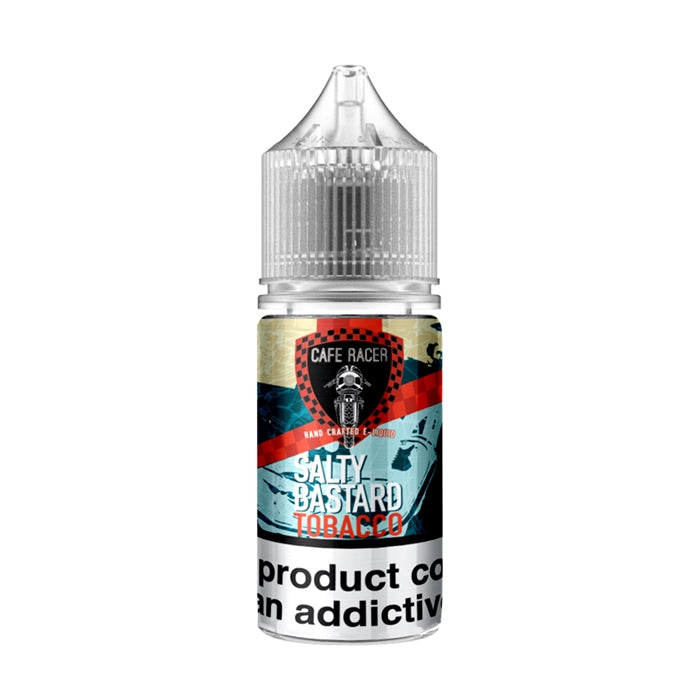 CAFE RACER VAPE - SALTY BASTARD TOBACCO (SALT NIC)
---
CAFE RACER VAPE - SALTY BASTARD TOBACCO (SALT NIC)
Our award-winning creamy tobacco with a hint of caramel and vanilla. Sweet, savory and satisfying with Nicotine Salts.
Salty Bastard offers a tasty tobacco alternative, adjusting notes of sweet caramel and creamy smooth creamy vanilla to balance with the blend of Virginia tobacco to create an invigorating mix of that will enlighten the senses.
60% VG
30ml Unicorn Bottle
***WARNING: NOT FOR SUB-OHM USE.

---
Share this Product
---
More from this collection