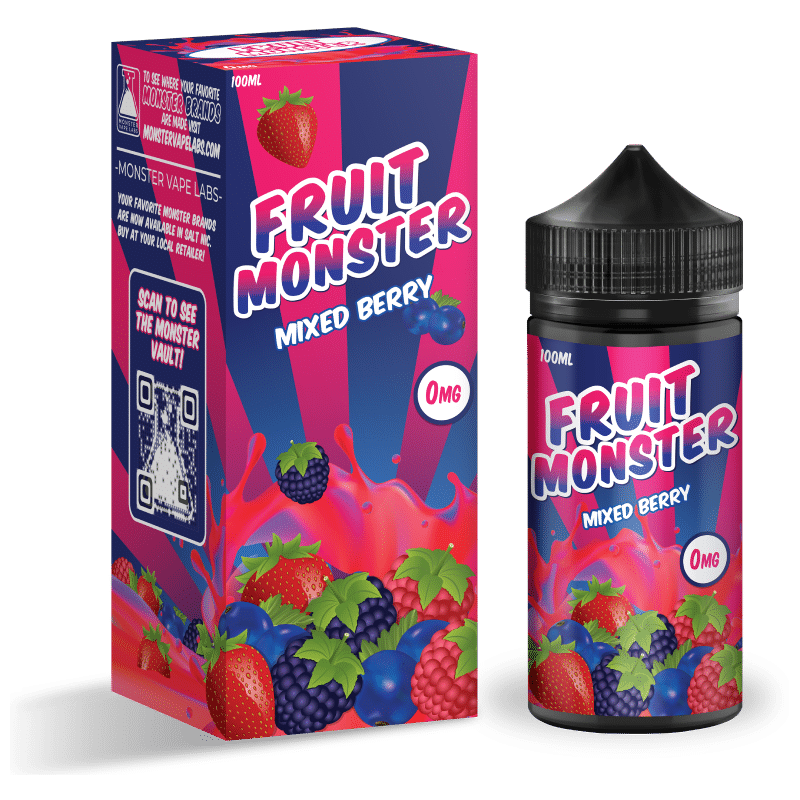 FRUIT MONSTER - MIXED BERRY (FREEBASE)
---
FRUIT MONSTER - MIXED BERRY
Fruit Monster is an endless summer in a bottle. Mixed Berry is a delicious burst of all your favorite flavors wrapped into one to give you that brisk and refreshing taste like fruit punch on a summer day.
As you inhale Mixed Berry, sweet strawberry tingles on each taste bud as its sugary taste sends you off to paradise. The raspberry, blackberry and blueberry give you that tangy and sweet flavor that balances all the notes in perfect harmony for a flavor that is truly uplifting.
Fruit Monster vape juice comes in a 100ml chubby gorilla bottle. This e-liquid's 75 percent vegetable glycerin (VG) and 25 percent propylene glycol (PG) base is great for those who desire the fattest, puffiest clouds imaginable.
MADE IN THE USA.
---
Share this Product
---
More from this collection